Felt and Light Workshop, Nelson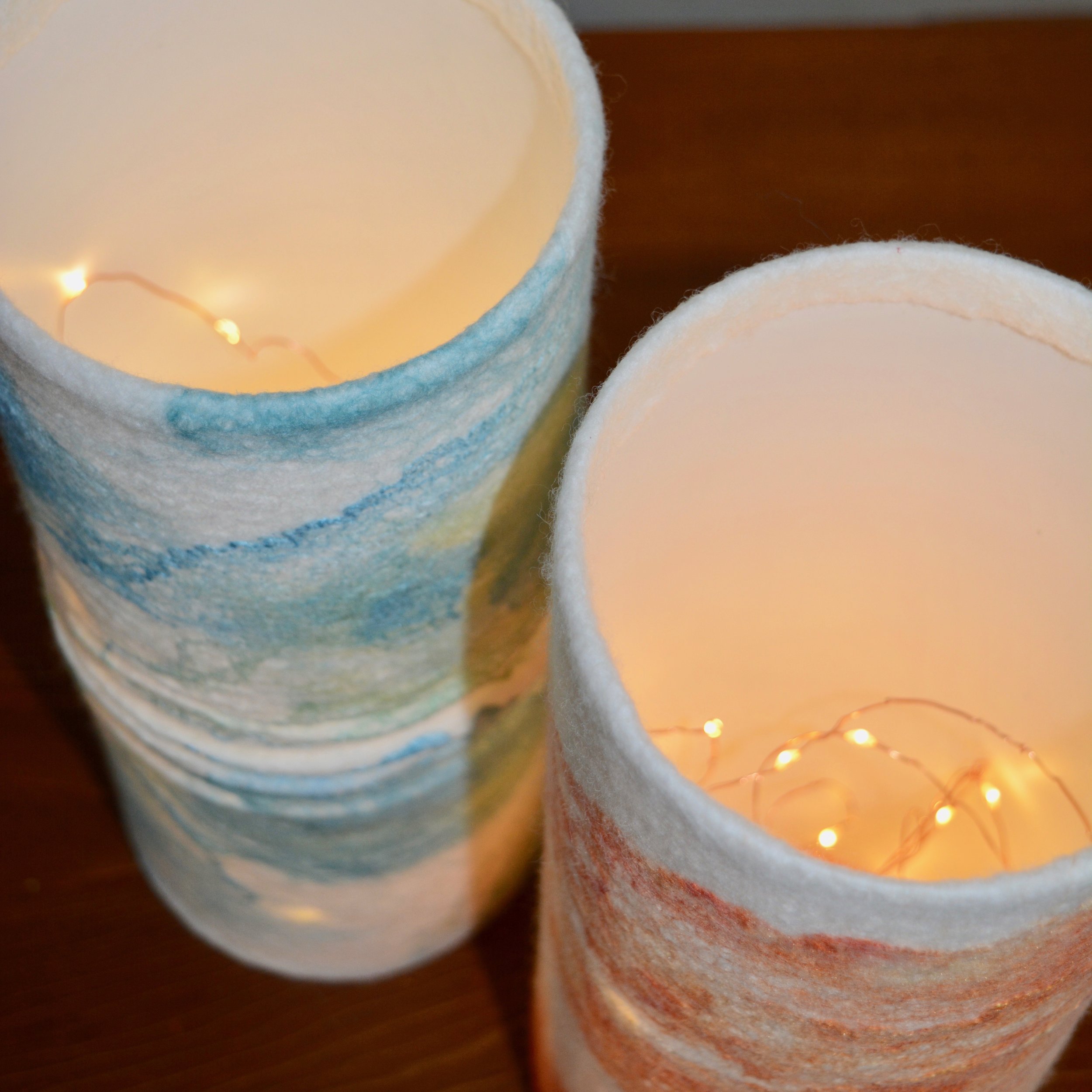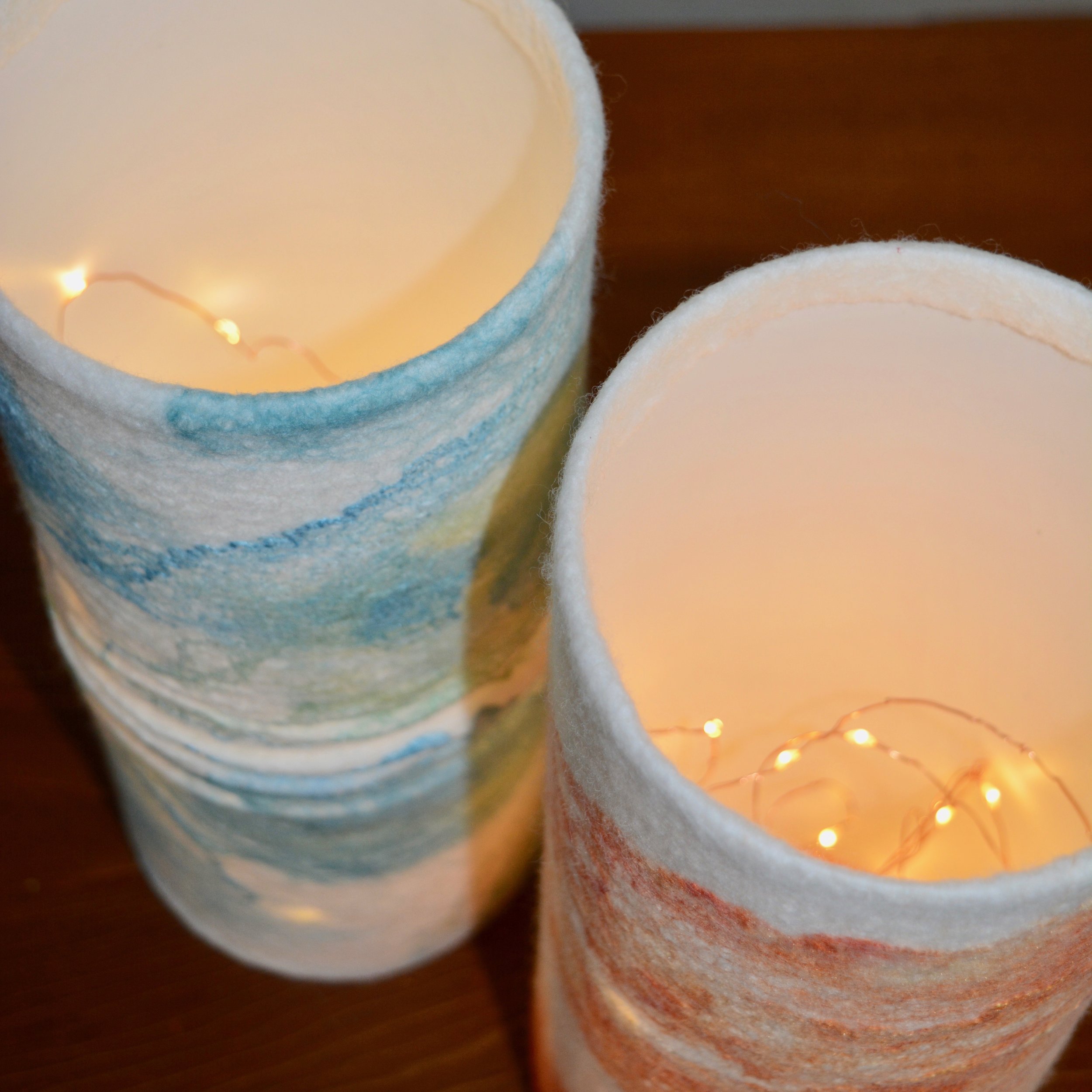 Felt and Light Workshop, Nelson
Felted Fibre Art Light Tube workshop
Saturday 19 October, 10:30 am - 2:30 pm
Join me at Atelier Studio Gallery, where you will find everything that you will need to hand form your own illuminated fibre art tube. This is your opportunity to create a miniature of one of my striking Fibre Art Light Tubes.
You will choose silk fibres from a generous selection of colours, hand dyed by my favourite fibre-dying artisans. Learn how to subtly build up wispy fine layers of colour and texture to create an eye catching, delicate artwork

I will lead you step-by-step through the process from my centrally located demonstration table. During this class, you will learn the principles of fibre layout for fine felt, the use of silk fibres for surface design and felting around a resist. Your felted fibre art tube will be shaped and formed to slide snugly over a styrene tube support (this is the material that is used to support fabric lamp shades).
You will leave the class with your light tube completed, requiring nothing more than a few hours to dry.
Once dry, watch your fibre art come to life as you arrange your 5m string of copper wire seed lights inside. These are powered via a USB, so no need for batteries - pop your artwork on your desk so that you can plug it into your computer or position it near any power outlet and plug it into a USB adaptor (the same one that you use to charge your cell phone is ideal!)
Finished Light Tube Size: Height - 30 cm, Diameter - 12 cm

---

The cost is $110 and includes:

- A generous "bump" of softest New Zealand Merino Wool Fibre

- Silk fibres - Choose from a range of beautiful hand-dyed colours.

- Soap
- Styrene tube to support your finished fibre art.
- Seed lights - 5m warm white on copper with with USB
---

Prior felting experience is beneficial, but not vital for this project.

Class size will be limited to 12.

Where: Atelier Studio Gallery, 329 Trafalgar Square, Nelson
When: Saturday 19 October, 10:30 am - 2:30pm

What to bring: A towel, an apron (it's not dirty work, but there is a fair amount of soapy water!), Small, sharp scissors, measuring tape
Suitable for 14yrs + (a younger child may be considered if supported and assisted by a caregiver - please contact me to discuss.)
If you prefer to pay by direct credit, please contact me to arrange an invoice. Your place will be booked on payment :-)